Care for Neurodivergence
Find qualified care for your loved ones from caregivers who care as much as you do.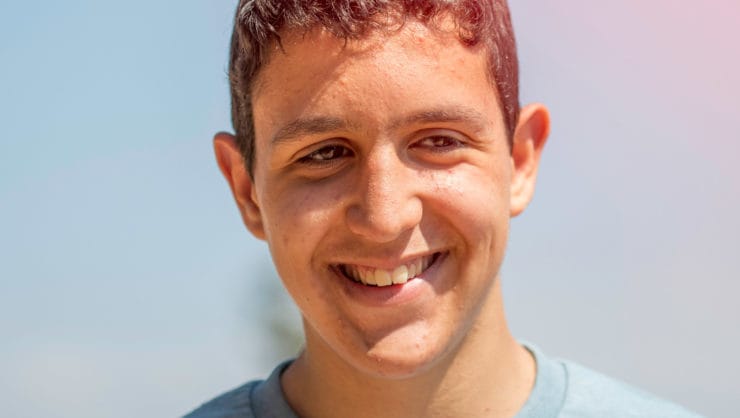 We care like family.
Joshin is flexible, family-centered care from people who've been there. No two people are alike. When it comes to care for neurodivergence, there is no one-size-fits-all solution. We believe in care beyond conditions. We engage the whole person. We don't check boxes, we build friendships. And our caregivers are willing and able to adapt to your specific needs.
We can help you reach your goals.
Administering medication.
Neurodivergent care for every age and need.
Mental Health Support
Tutoring
Socialization
Sensory support
De-escalation
Meal-prep
Light house-keeping
Routines
Redirection
Grooming and hygiene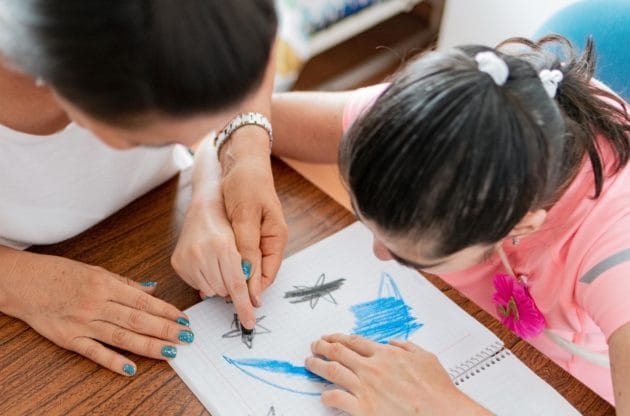 Real connections.
Before Joshin we didn't have reliable childcare. We relied a lot on family for date nights and respite. We now have multiple caregivers who provide support on a regular basis. We mostly use Joshin for date nights with my husband, but I've also used Joshin for respite care for myself. Coffee dates, walks, and running errands alone that I knew would be a challenge if my son Charlie was with me. He struggles with elopement and other behaviors in the community. Because of Joshin, I'm able to be a better mom and more patient.
Joshin is a wonderful way for families to connect with the perfect caregiver. I have been a caregiver on Joshin since they first started and I couldn't be happier. The app is easy to use and I've had some amazing Care Dates! The entire team is very supportive and cares about each family and caregiver they work with. I would highly recommend Joshin!
Alison
Caregiver since 2019
Care for Neurodivergence: A Holistic Approach
The Importance of Individualized Care
At Joshin, we understand that neurodivergence is not a condition to be managed but a unique way of experiencing the world. We recognize that neurodivergent individuals have their own sets of strengths, challenges, and needs. That's why our approach to care is highly individualized. We don't believe in a one-size-fits-all model; instead, we focus on understanding the specific needs and preferences of each individual.
Our Caregivers: Trained and Compassionate
Our caregivers are not just trained professionals; they are compassionate individuals who understand the nuances of neurodivergent experiences. They are equipped to provide a range of services, from behavior management and sensory support to administering medication and offering companionship.
---
Services Tailored to Neurodivergent Needs
Behavior Management: Our caregivers are trained in positive reinforcement techniques and other behavior management strategies to help individuals navigate social and emotional challenges.
Sensory Support: Understanding sensory sensitivities is crucial when caring for neurodivergent individuals. Our caregivers can create a sensory-friendly environment and use techniques to help manage sensory overload.
Administering Medication: If medication is part of the care plan, our caregivers are qualified to administer it, always prioritizing safety and accuracy.
Companionship: Sometimes, what's needed most is a friend. Our caregivers are here to engage in meaningful interactions, from conversations to shared activities.
Mental Health Support: Our caregivers are trained to provide emotional support and employ de-escalation techniques when needed.
Tutoring and Socialization: We offer tutoring services tailored to different learning styles, as well as support for social interactions.
Daily Living Assistance: From meal-prep and light housekeeping to grooming and hygiene, we offer a range of services to support daily living.
---
Real Connections, Real Impact
We believe that the cornerstone of effective care is the relationship between the caregiver and the individual. Our caregivers are committed to building genuine connections, which we find often leads to more meaningful and effective care.
Become a Member: Join Our Community
By becoming a member of Joshin, you're not just hiring a caregiver; you're joining a community that understands and respects neurodivergence. We're here to support you in reaching your goals, whatever they may be.
At Joshin, we're not just providing care; we're enriching lives. We invite you to become a part of our community and experience the difference that individualized, compassionate care can make.
Common Questions
What kind of care can I find on Joshin?
We pride ourselves on the diversity of caregiver experience we have on our platform.
Whether you are looking for an elder care companion, support for an adult with developmental disabilities, or a PCA/CNA-trained provider for a child with medical complexities – you'll find the right fit on Joshin.
Joshin caregivers, sitters, & nannies can provide care for more than one person at a time, as well. Siblings are welcome to be a part of the Care Date! Simply let the caregiver know during the interview or in the Notes section of your Care Date request. You can change your hourly rate and if the sibling will be present anytime.
What are the requirements for caregivers?
Every caregiver on Joshin must:
Be at least 18 years old
Have a High School Diploma or GED
Have at least 6 months of disability care experience
Pass a background check
Pass ID verification
How does Joshin work?
Joshin takes the stress out of finding care by recruiting, screening, and monitoring the caregivers on the platform. All you need to do is create your account, build your Care Plan and start connecting with screened caregivers in your area. As a Joshin member, you can post jobs, send unlimited messages, and schedule care – all in the Joshin app.