Care and wellbeing for the shape of your life.
Joshin is a personalized benefit for employees connected to a disability and neurodivergence. We take the stress out of managing care through expert coaching and care planning. We support people leaders and teams to become educated on disability and inclusion in the workplace.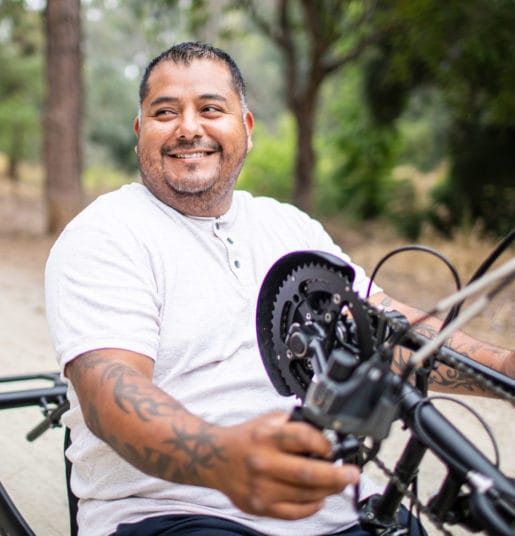 Over 112 Million Americans are disabled or neurodivergent.
Discover how Joshin helps every person thrive.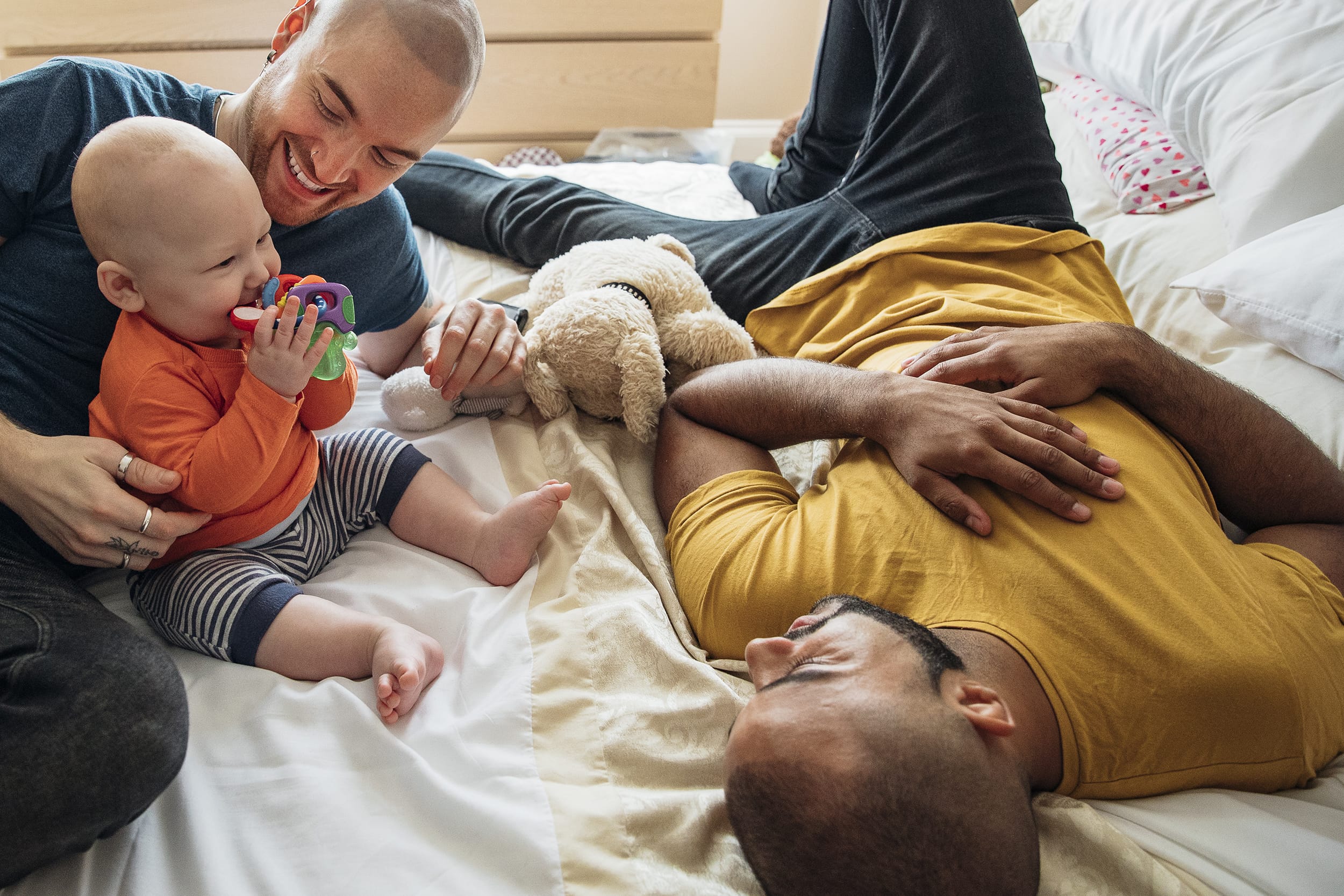 Ages 0–12
A toddler with Sensory Processing Disorder
Using the Care Binder, Theo created a behavioral management routine

to support his daughter Olivia.

Olivia met all of her therapy goals, while Theo was able to connect with parent coach directly through the Joshin app.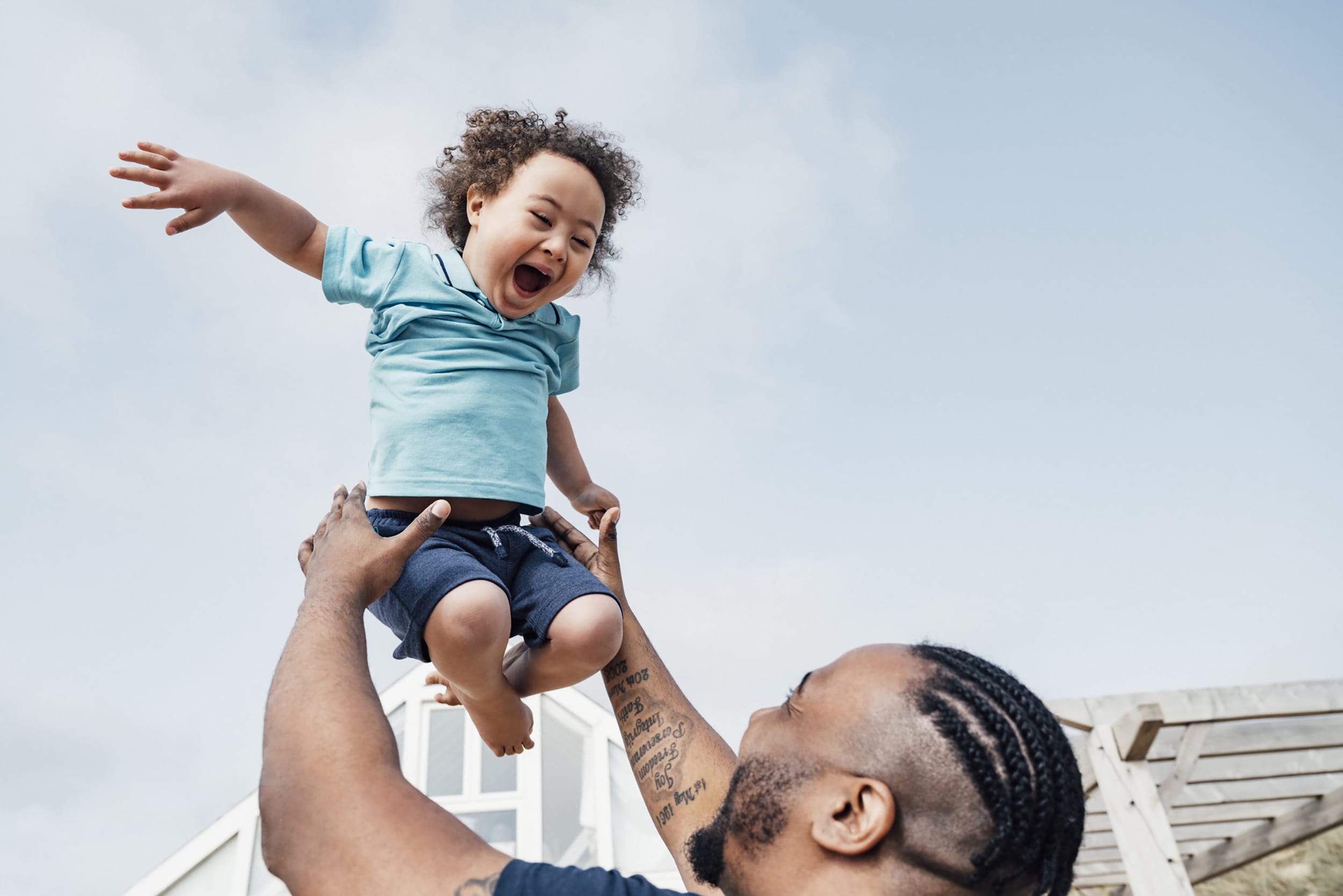 Ages 13–17
A teen with Cerebral palsy
Joanna worked with a

Joshin Advocate to build a part-time care schedule for her son, Tony.

Tony connected with his care provider over their share loved of Marvel movies, and Joanna feels less stressed at work knowing Tony has expert support.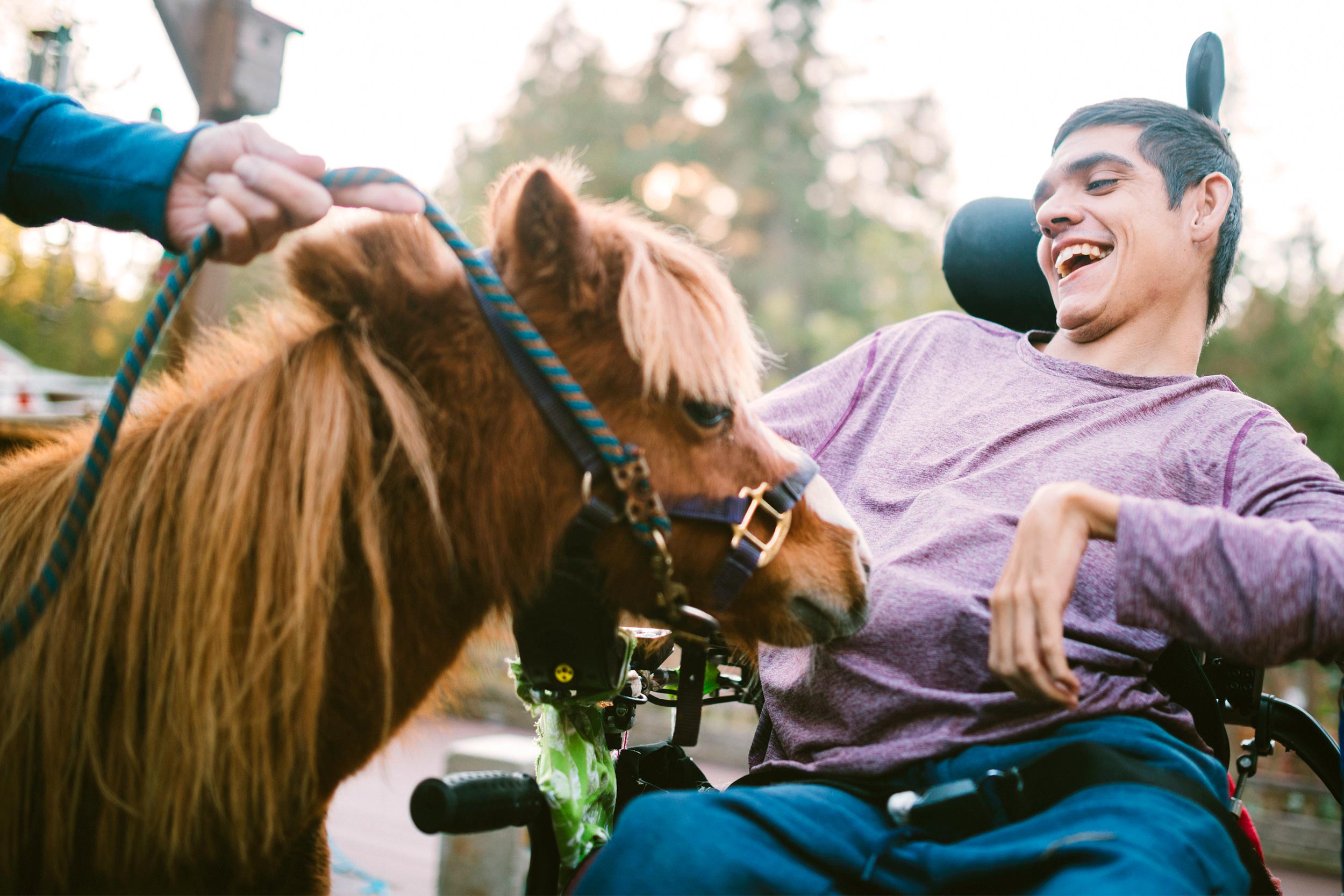 Ages 18-64
An adult with an unexpected injury
After her car accident, Maria was able to build a care team from Joshin's network of screened caregivers and specialists.
Maria managed her own care and continued to live independently while she recovered.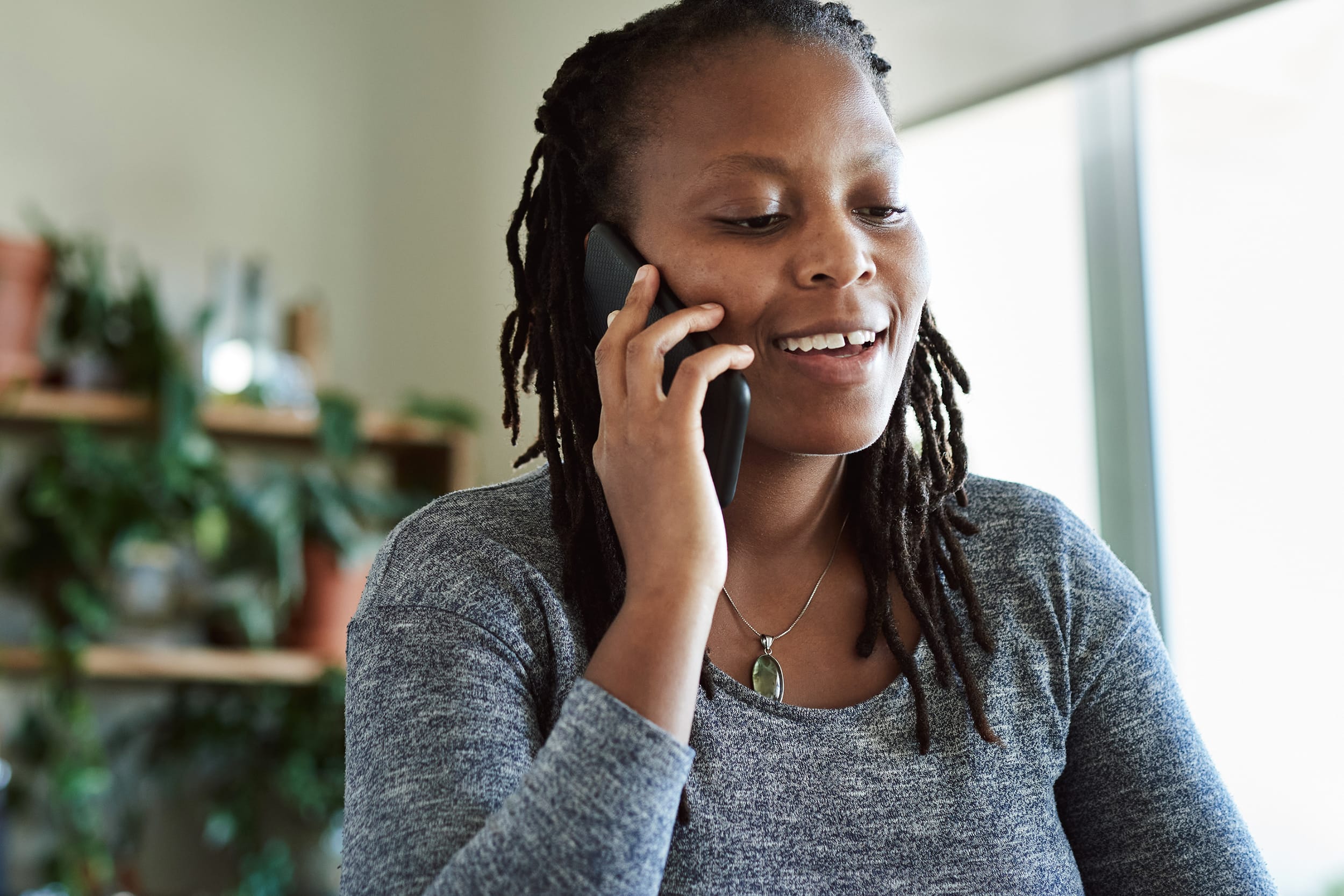 Ages 65+
An aging parent with dementia
John scheduled and managed in-home care on the Joshin app for his mother, who has dementia.
John is thankful he can continue working full-time and provide for his family.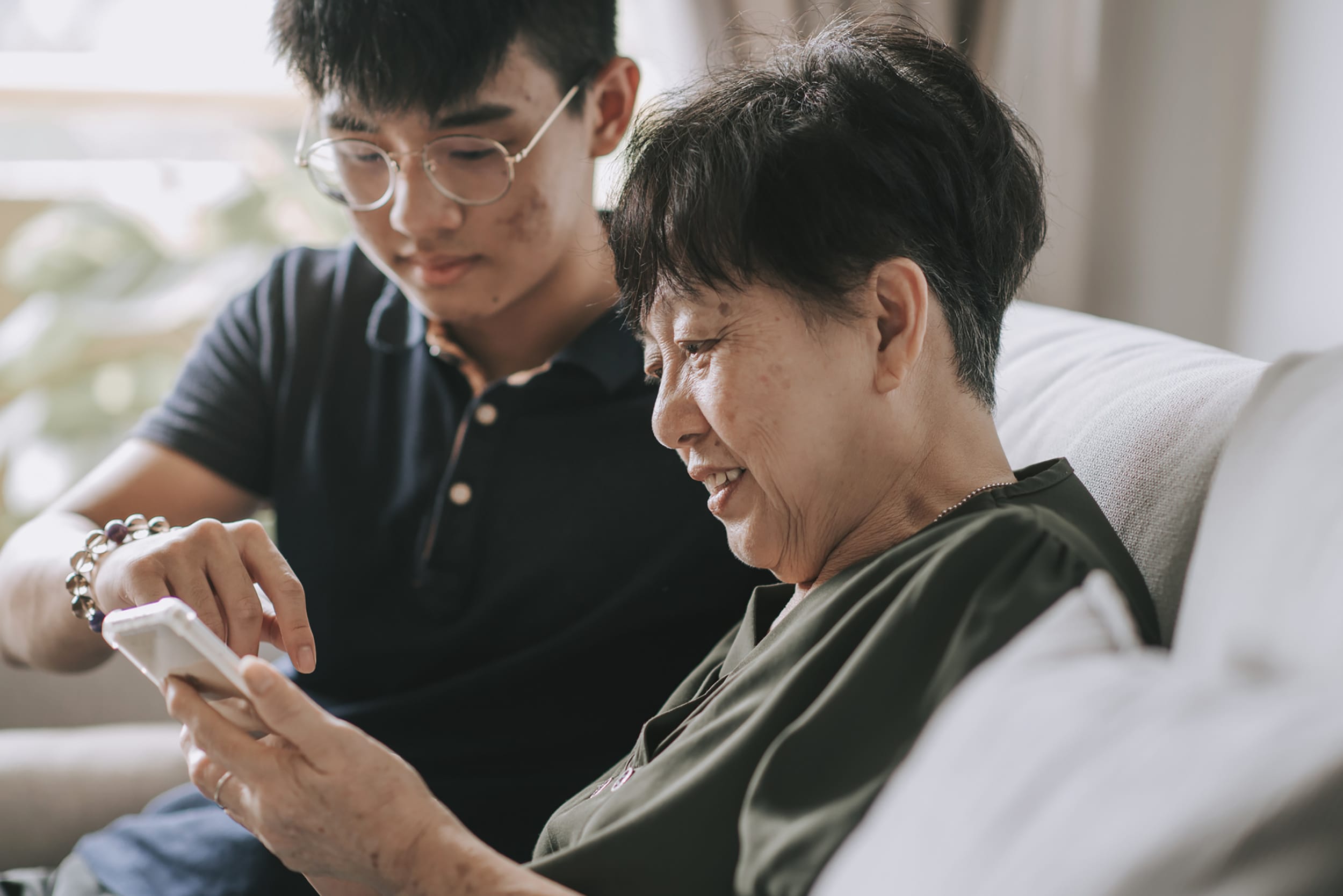 How can Joshin help your employees?
Adding Joshin to your employee benefits package means equitable care for all ages, disabilities, and needs.
A flexible benefit for every employee.
Expert Guidance
Connect with a Joshin Advocate, who takes the stress out of managing all aspects of the care journey. They're expert care planners that help identify goals, schedule providers and coaches, and maximize positive outcomes.
Coaching & Education
Empower leaders and teams through education about disability to create an inclusive work culture that retains your talent and fosters a sense of belonging.
Experienced Providers
Find screened caregivers and specialists that not only specialize in a wide array of disabilities, neurodivergence, and health conditions — they specialize in people.
Care Management Tools
Access a digital Binder, post a job, send unlimited messages, schedule, and pay for care – all from an easy-to-use web and mobile app.
Safe and secure.
A Joshin membership includes direct access to our premier network of screened care providers. Each provider is thoroughly vetted before joining our network, and they can be managed directly through our app.
Background Check Required
Interview Required
Experience Minimums
Ongoing Education and Training
4.9/5 Star rating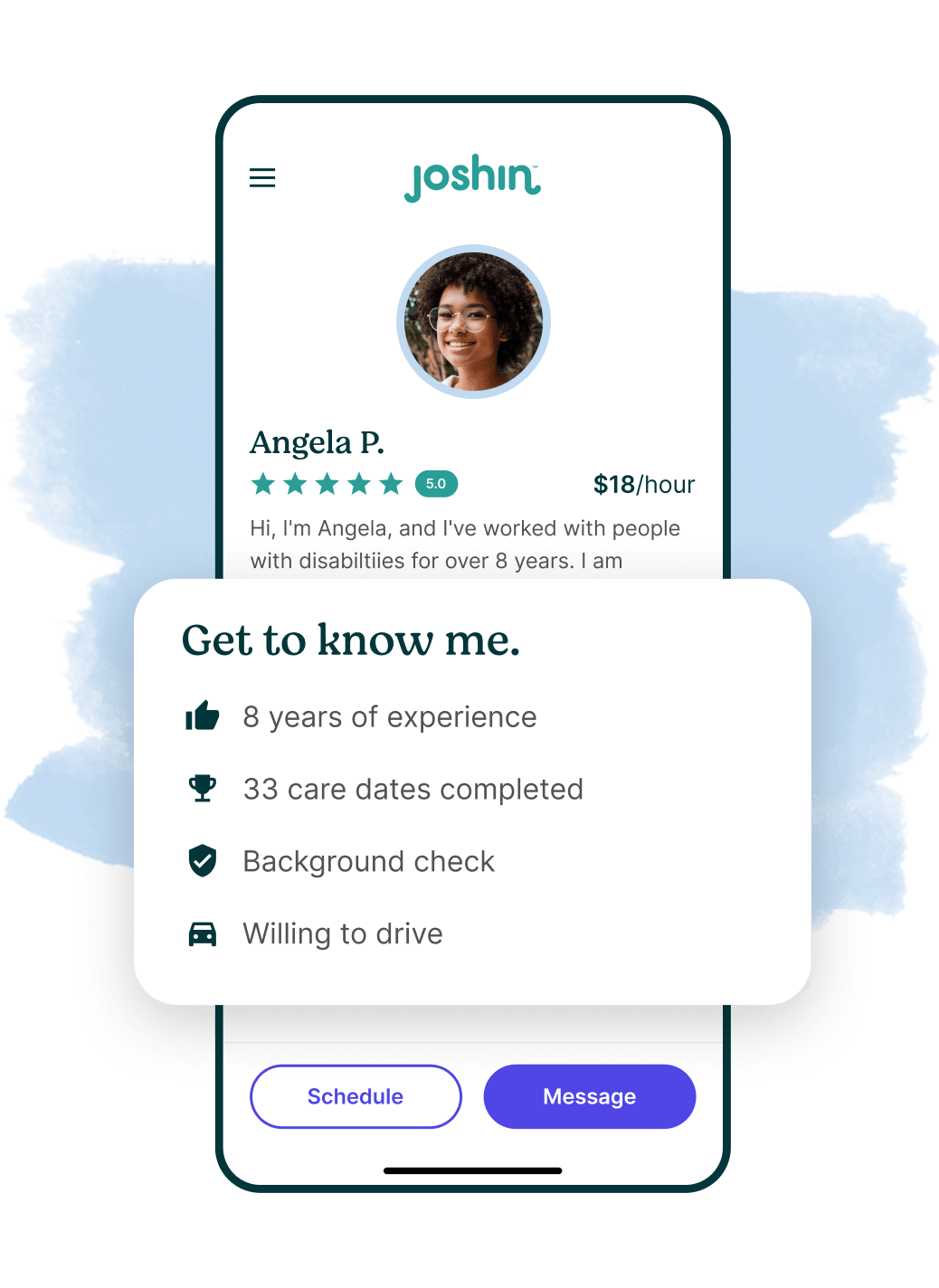 It's been an amazing help for my family! Our son has Down syndrome and autism, and it's been very challenging to find the right caregivers. With Joshin, we've connected with 3 incredible caregivers. I can't say enough about the quality of the caregivers and how easy scheduling & payment is through the app.
— Sara, Minneapolis
Most employee care benefits packages leave out disability from the equation. This comes at a huge cost to both talent and the company.
— HR Specialist, California
Joshin is a wonderful way for families and individuals to connect with the perfect care provider I have been a caregiver on Joshin since they first started in Chicago, and I couldn't be happier. The app is easy to use and I've had some amazing bookings! The entire team is very supportive and cares about each family and caregiver they work with. I would highly recommend Joshin!
— Alison, Chicago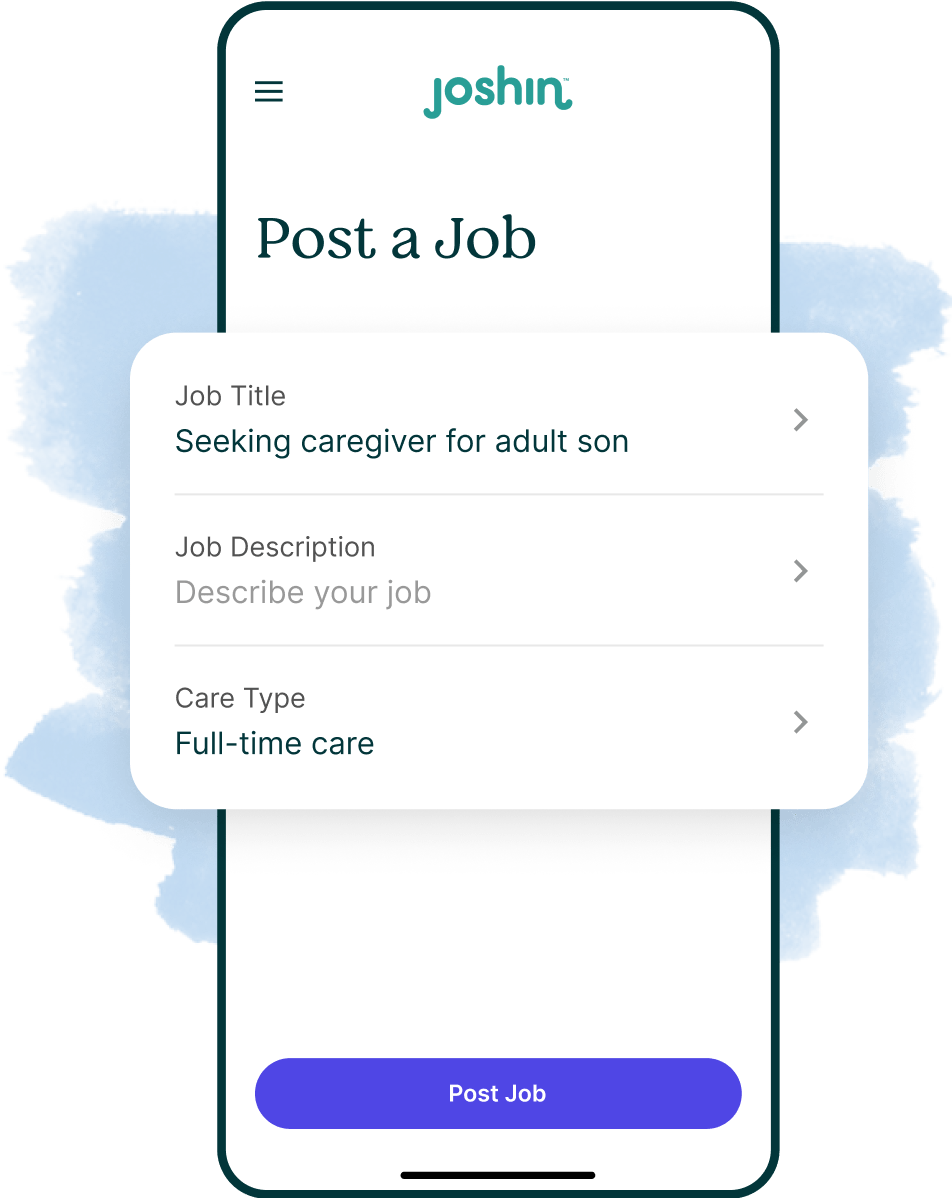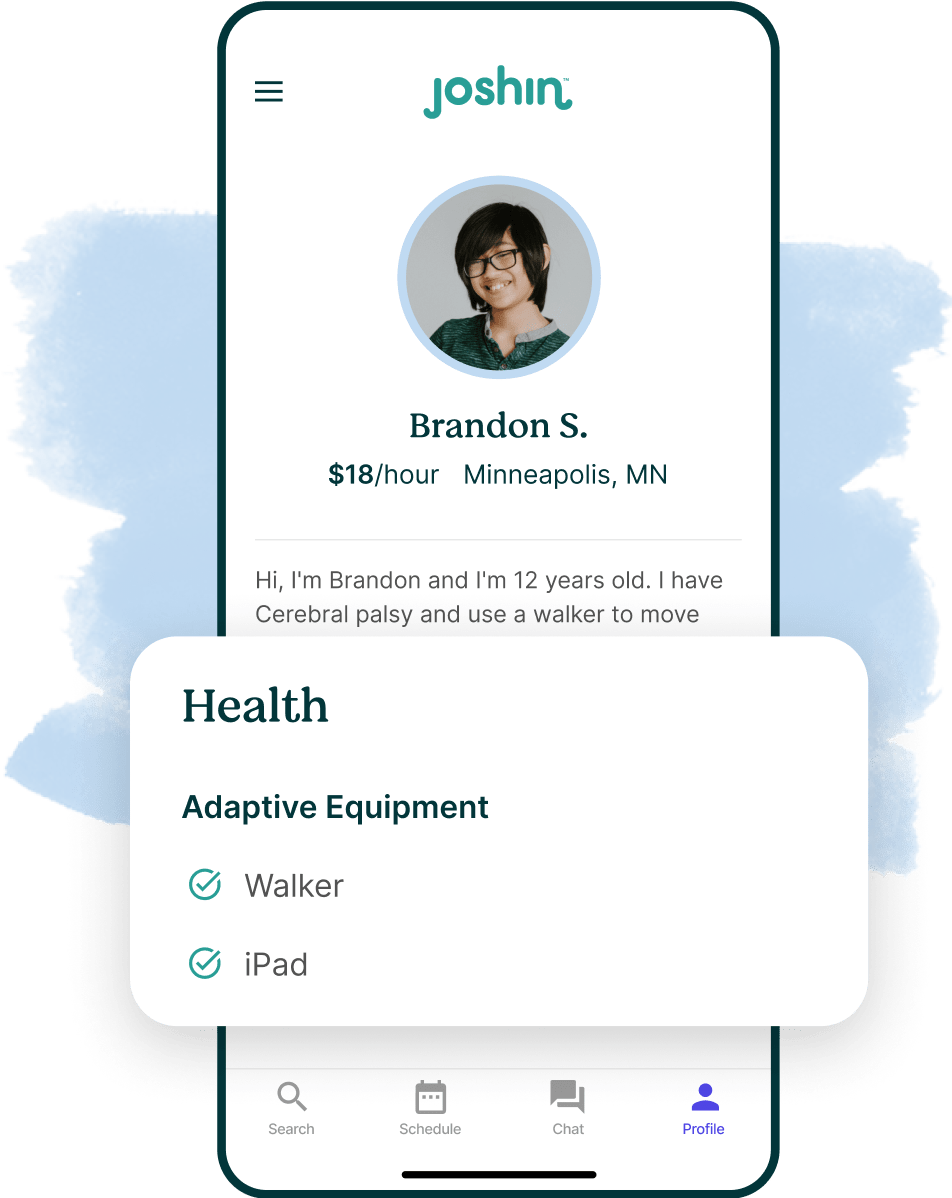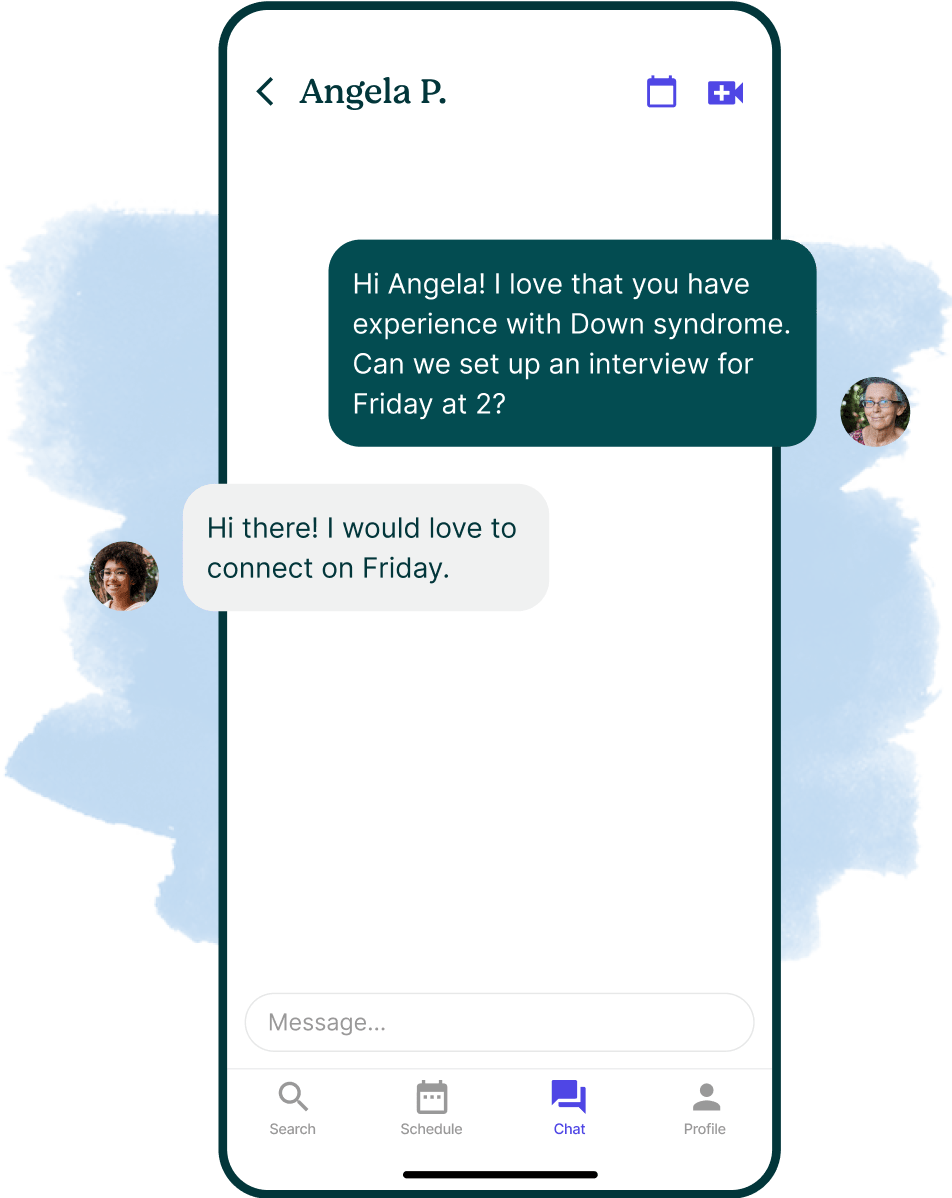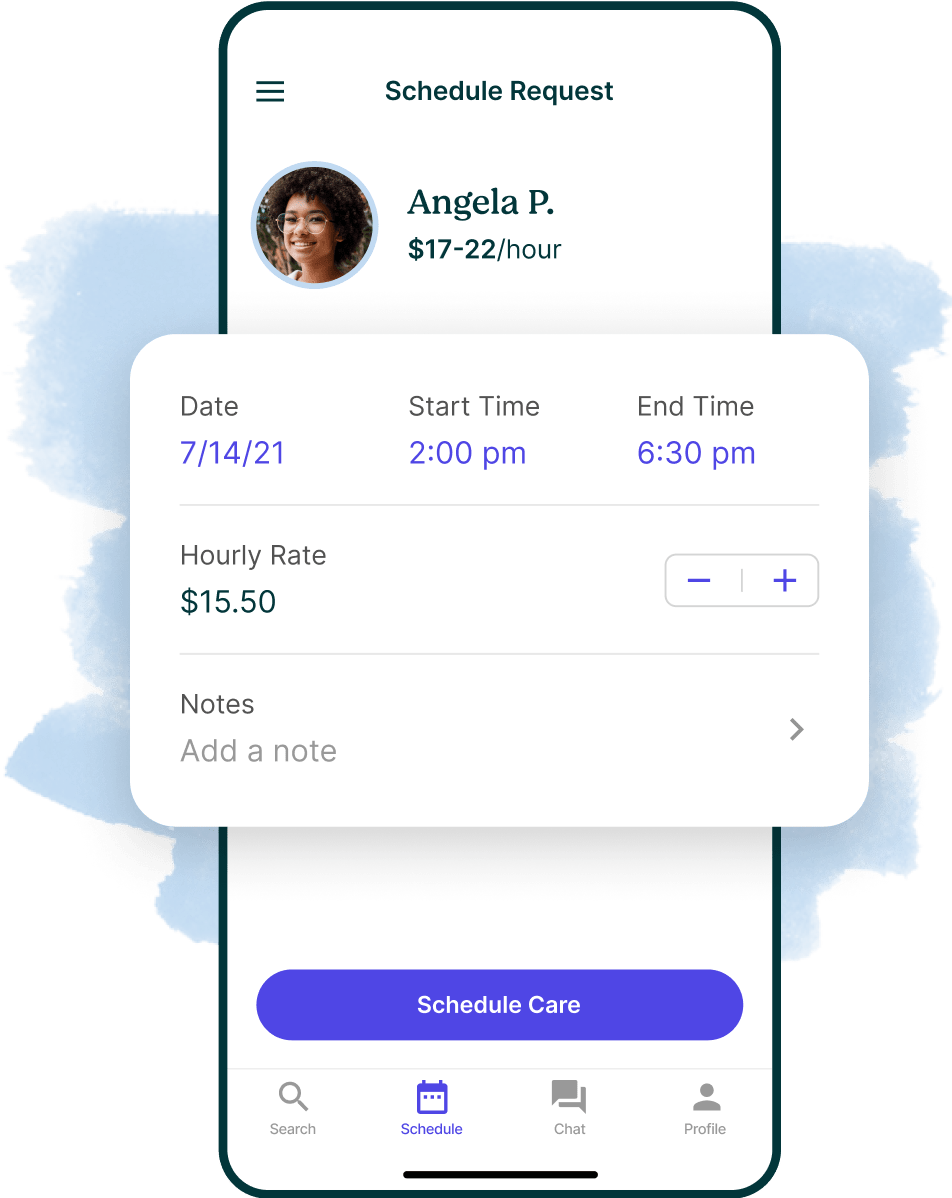 Find exactly what you're looking for.
Post a Job
Customize your request to find the specific support you need. Don't hold back — our care providers have seen it all.
Personalize Your Binder
Manage health and personal information in one place so your provider can provide the best care possible.
Connect with Providers
We don't just check boxes. We build friendships. Our providers are as invested as we are to ensure you find care that clicks.
Schedule and Pay with Ease
Once you've found a match, send a booking request, and easily manage and pay for care all through the Joshin app on desktop or mobile.
Get the app.
No more phone tag, missed texts, or lost emails. Manage your entire Joshin experience in one place.
Success
Error, please try again.
For Employers
Flexible benefits for every employee.
Become a Provider
Flexible work. Fit for your life.