Drive impact through empowerment.
When companies truly understand their employees, the right support can be provided. Joshin increases employee engagement and performance through our modern support solution that brings transformational outcomes to your diverse workforce.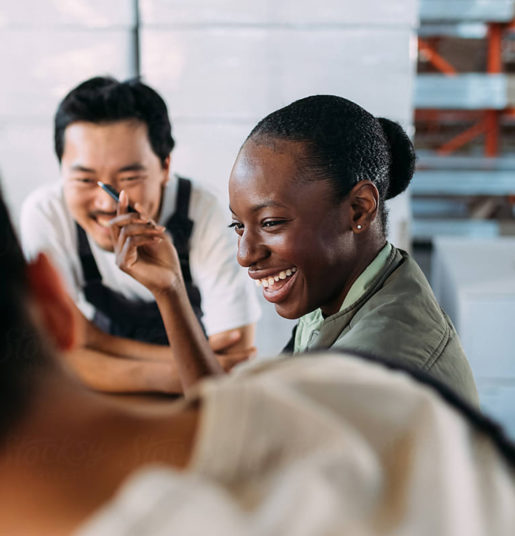 Support looks different for every employee.
Discover how Joshin provides personalized support to meet employees' needs.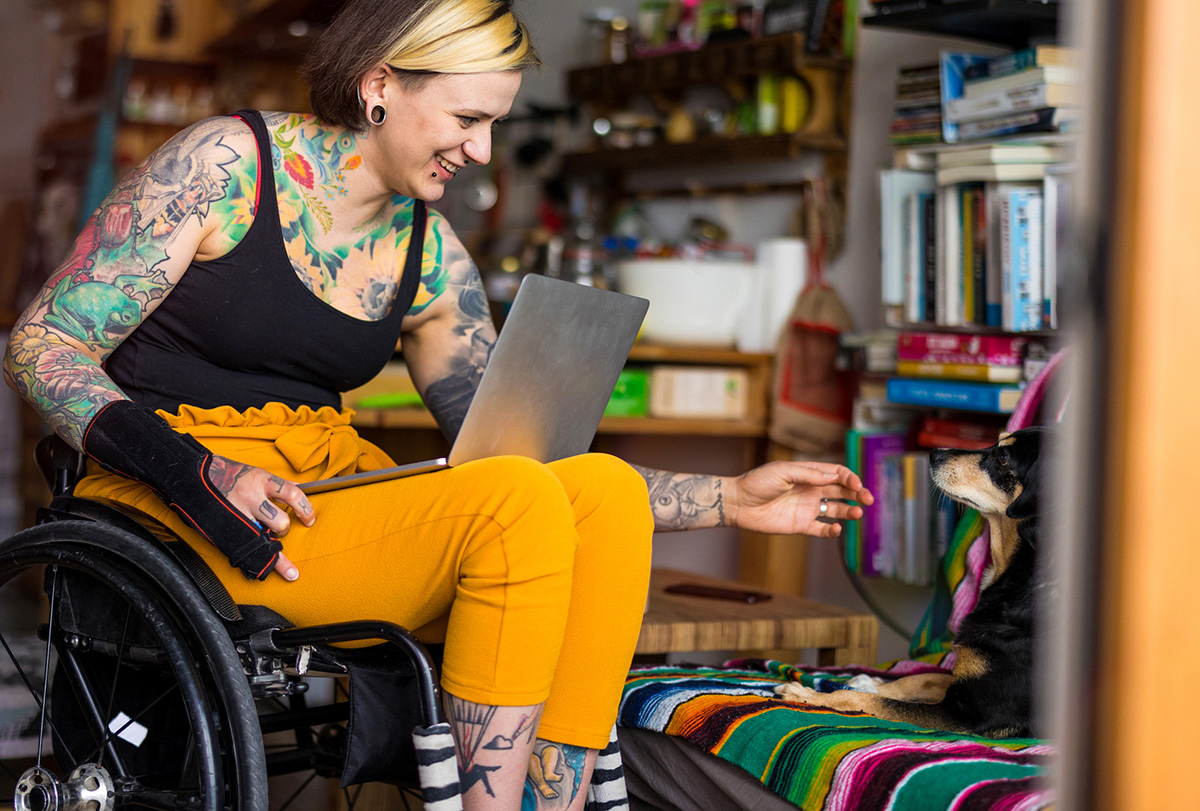 Accommodation Support
Greg was recently diagnosed with ADHD and needed support requesting an accommodation.
He booked weekly 1:1 live coaching sessions with a Joshin workplace accommodations expert, who guided him through his company's accommodation process and provided valuable tips at each step of his request. His request was approved, and he is thriving at work.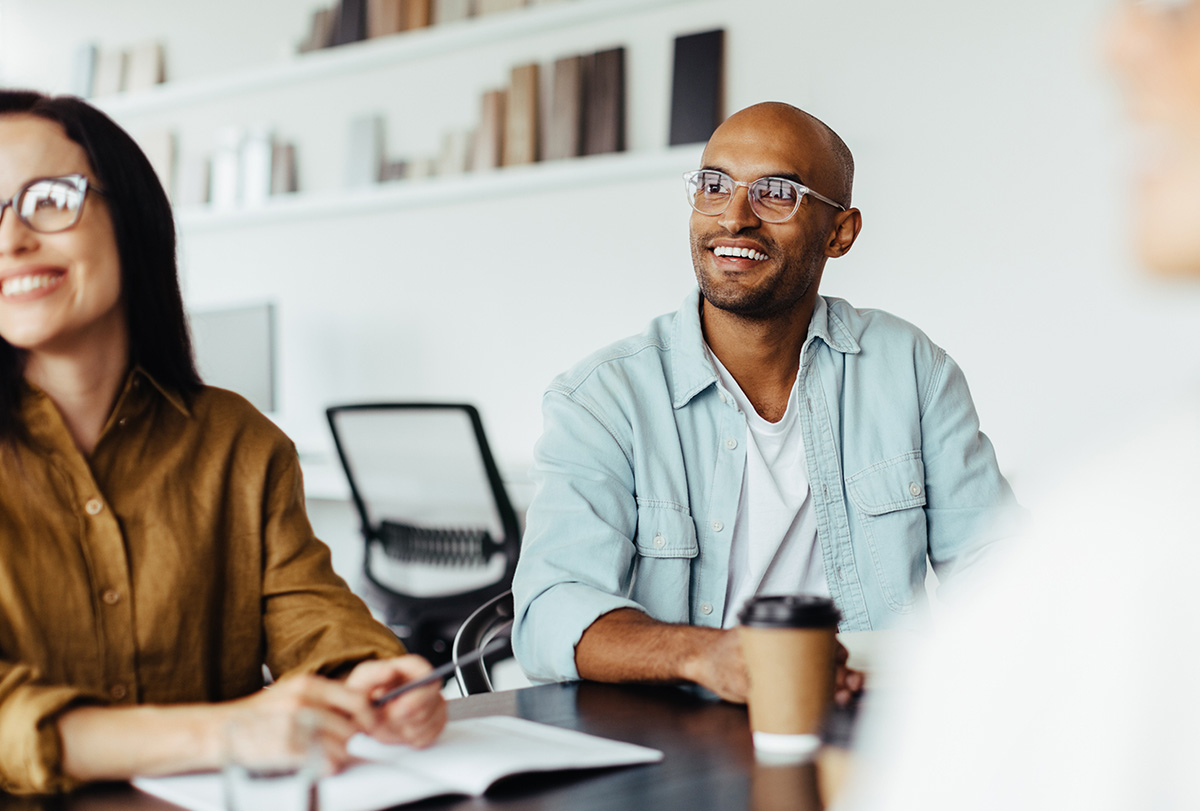 Self-Disclosure Support
Kaycee wanted to disclose their disability to their manager but was unsure how to go about it.
They connected with a Joshin Navigator to access resources on the platform and find a coach with lived experience. Their coach helped them through the self-disclosure process, offering emotional and practical support as they opened up to their manager.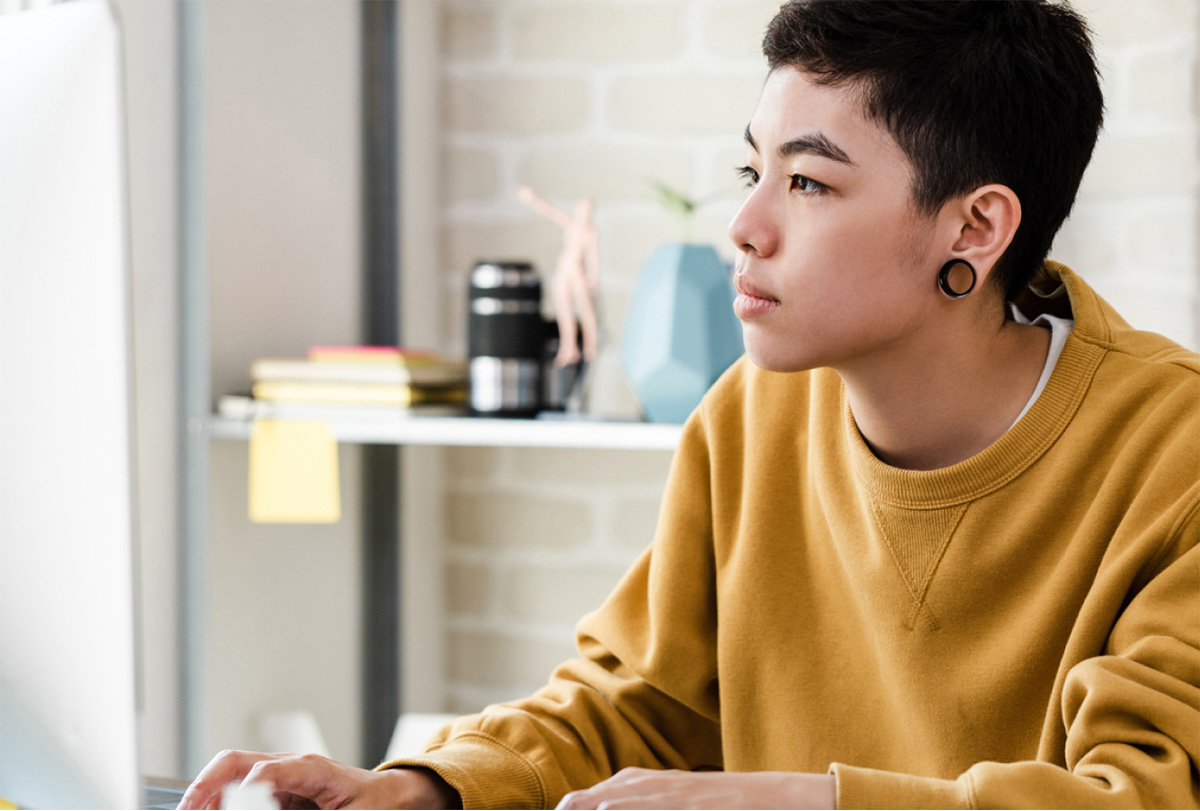 Inclusion Support
Kiley recognized pervasive gaps at her company when it came to disability inclusion.
She partnered with Joshin to create a tailored training program for her talent team, which improved support for disabled applicants, reshaped their accommodation process, and shifted the conversation about disability throughout her department.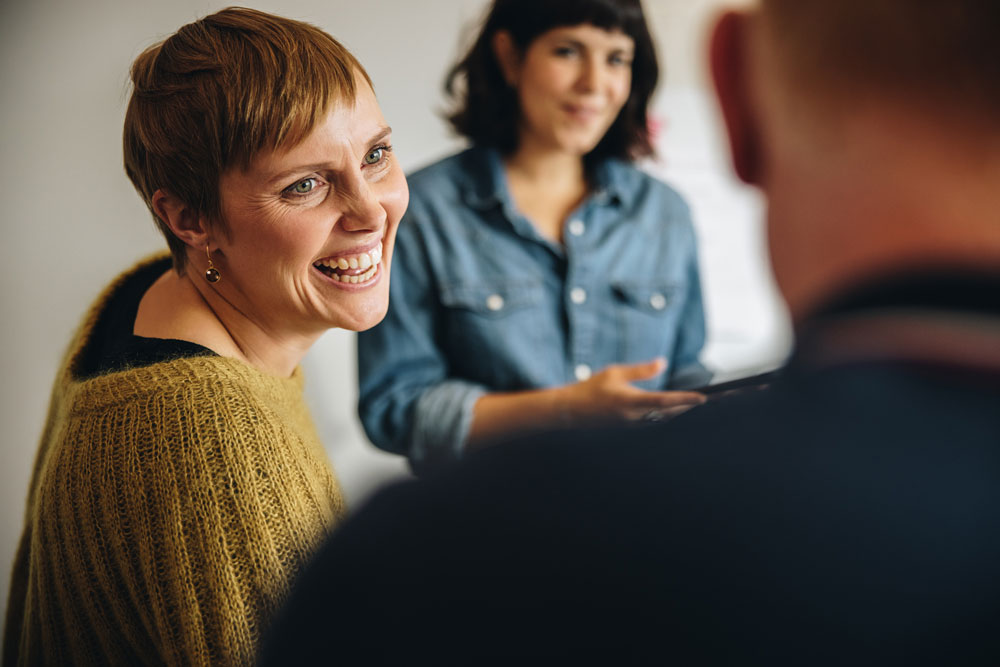 Navigation Support
Rebecca needed ongoing caregiver support and resources for her autistic son.
With his care needs in mind, she turned to her Joshin Navigator for help finding caregivers with background checks, organizing tasks, and navigating community resources. With this ongoing support, she regained countless hours each week, allowing space for self-care.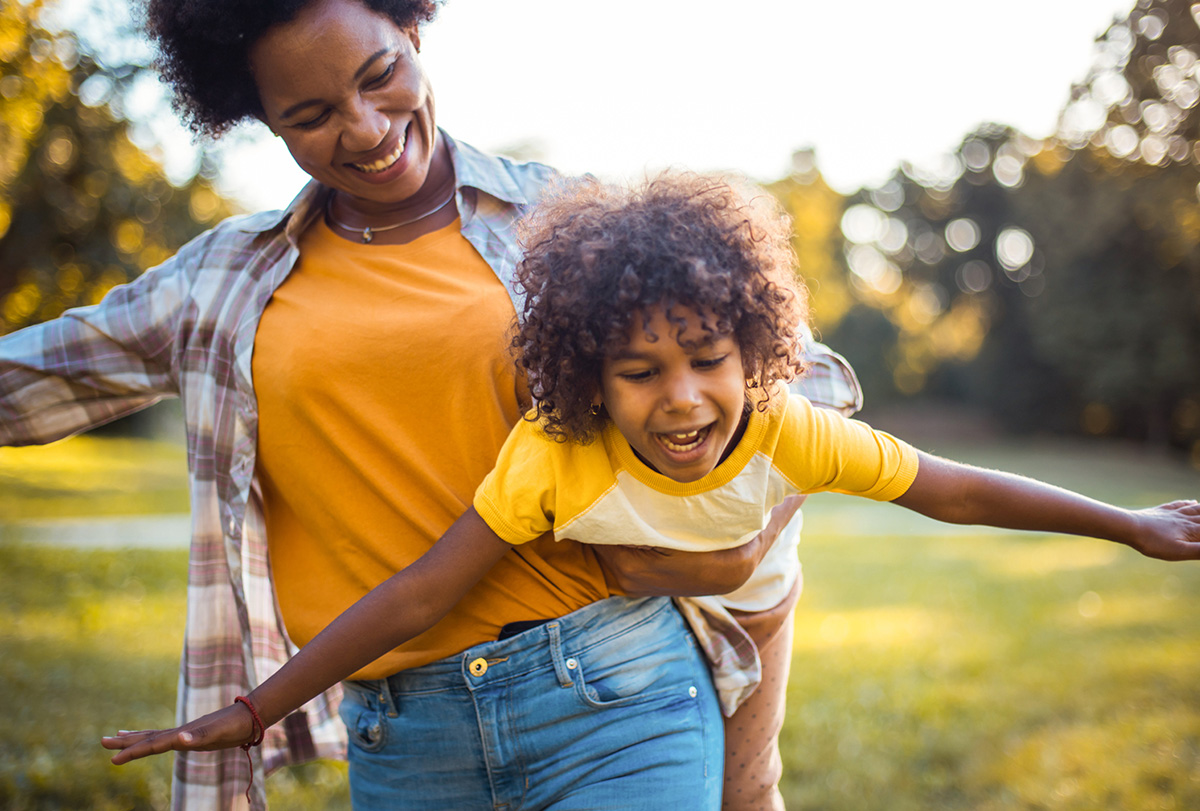 We meet you where you're at.
Everyone's journey is unique. We don't take a one-size-fits-all approach to support – we partner with each employee to assess their needs and goals, create individualized support plans, and build a stronger sense of workplace belonging.
Inclusive support that delivers results.
5 weeks
decrease in current accommodation process
86%
increase in workplace productivity
$500k
reduction in potential legal liability
13+ hours
saved per week with support from Joshin
Here's the reality for most companies.
Most accommodations processes don't work.
Inaccessible accommodation processes and nearly 52% of managers unaware of available accommodations leave disabled and neurodiverse employees figuring out their own support, leading to higher turnover, errors, and lower productivity.
DEI plans forget the largest minority group.
90% of companies have DEI plans, but only 4% include disability in their inclusion initiatives, leaving out the largest minority group and 3rd largest economic power in the world.
Employees feel a real stigma.
Systemic ableism in the workplace causes a harmful stigma around disability, resulting in just 3% of employees disclosing their disability. The fear of job loss or missed promotions perpetuates exclusion and blocks opportunities for disabled employees.
Leadership lacks meaningful knowledge.
Over 30% of the workforce is connected to disability, yet 72% of managers are uncomfortable discussing it. This has a significant impact on the company culture and support for employees. Without open acknowledgment, companies are not able to effectively support employees.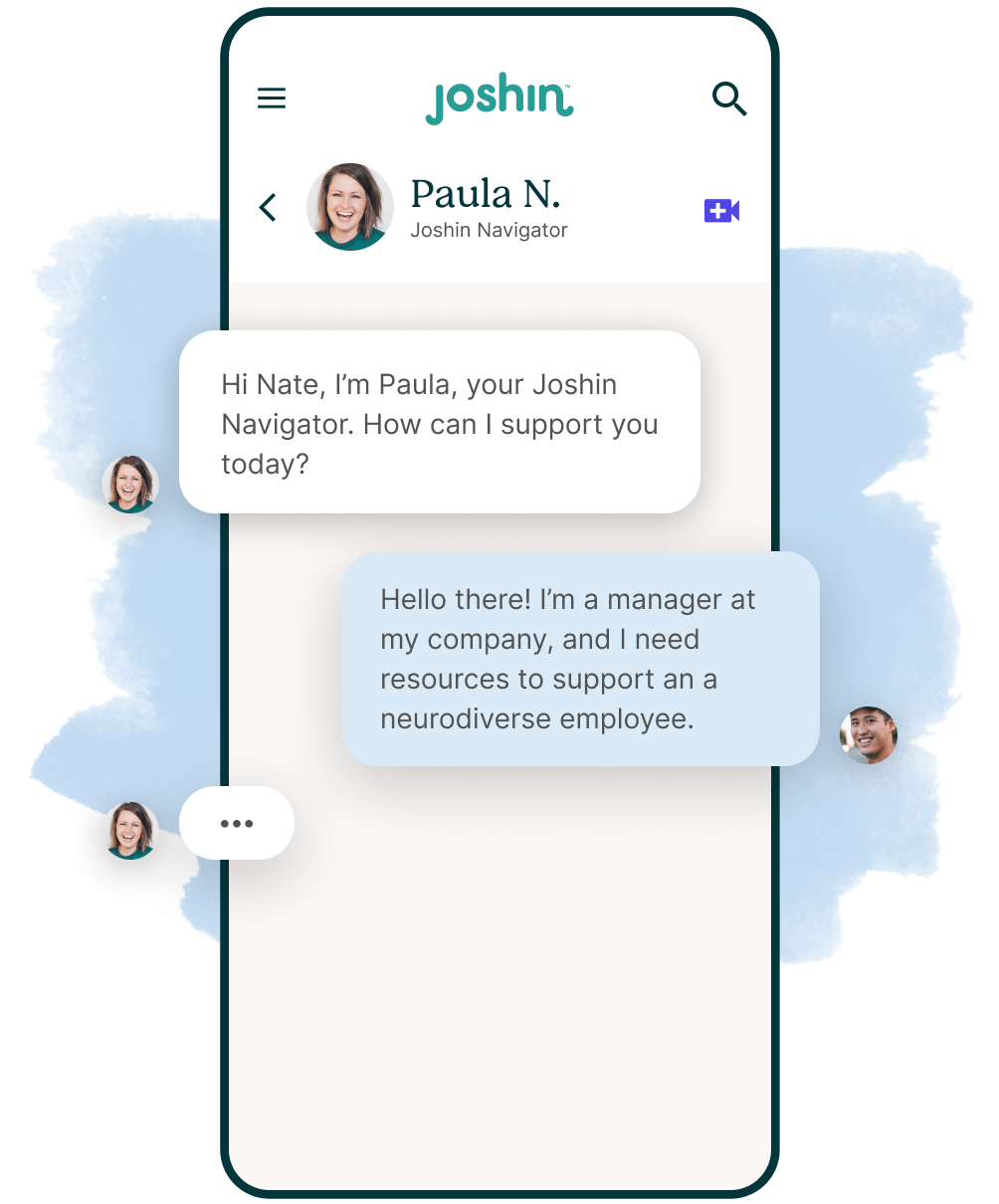 Our comprehensive approach, all on one platform.
Flexible 1:1 Coaching
Give employees a safe space for honest conversations with experts on our confidential and secure platform. Coaching topics range from workplace accommodations to navigating a new diagnosis, and more.
Inclusive Training & Education
Promote a more inclusive workplace culture company-wide through our content library with trainings & resources. Provide your DEI & ERG teams with robust content support, customized toolkits, and plans. 90% of employees find resources they hadn't had access to.
Personalized Navigation
Empower employees, managers, and teams with specialized concierge support. Provide instant connectivity with Joshin Navigators, who can provide recommendations, guidance in employer benefits, and more.
My 4yr old is in Speech and OT for sensory issues. I'm learning more about IEPs and other support for him from my Joshin coach.
Joshin Member, Chicago
I realized we often evaluate candidates in interviews based on their eye contact, confidence, or articulation, which is not always evaluating the true strengths or skillsets someone could bring to the table. This can harm neurodivergent people and our organization's inclusivity. Joshin's training helped me understand this.
Joshin Member, Minneapolis
My Navigator was very kind, informative, and really helpful. They even went out of their way to try and find creative solutions to help me. I would highly recommend them to anyone.
Joshin Member, California
Everyone is so knowledgeable and very empathetic. It is so nice to hear that I am doing well adjusting to life as a caregiver for my husband with Parkinson's disease. In one of the coaching sessions I had, we discussed how I should move around our house to be more accessible and prevent falls. The expert guidance that came out of this session was super helpful. These were simple things I never would have considered.
Joshin Member, New York
Book a demo.
Discover how Joshin empowers your company with an inclusive support solution. We'll align with your budget and goals, ensuring smooth implementation, regular check-ins, and impactful data reporting. Together, let's unlock health, happiness, and accessibility for every employee.