Change the way you work.
A program for employees, people leaders and teams to get support on all aspects of disability and neurodiversity in the workplace.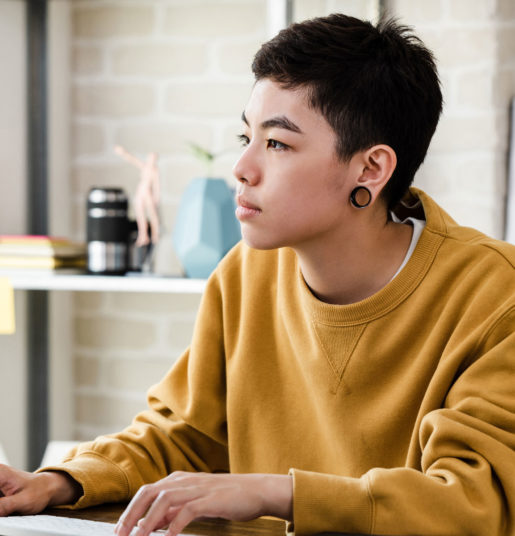 Disability impacts your workplace more than you think.
30%+
of employees are connected to disability or neurodivergence.
45%
of employees are primary caregivers.
50%
of business leaders report disability never comes up on their leadership agenda.
62%
of disabled employees have a non-visible disability.
97%
of employees with disabilities don't feel comfortable disclosing their disability to employers.
100%
of employees could become disabled at any moment.
Disability and neurodiversity training and education.
Personalized Live Coaching
Employees, people leaders, and teams find momentum by connecting with our coaches on topics around career, inclusion, and life. Whether connected to a disability or neurodivergence as an individual, a loved one, or an ally – we've got you covered.
Advances diverse hiring and retention initiatives.
Builds a safe space to self-identify.
Enables accommodation requests.
Leadership topics include how to be an ally, how to talk about disability, disability inclusion, ways of working, and communication skills.
On-Demand Disability Education
Companies reach their full potential through resources, workshops, and webinars that unlock the power of diversity and employee belonging. We expand on your DEI conversations and initiatives to create a more inclusive culture where everyone can thrive.
Reduces your liability and risk.
Offers continuing education opportunities.
Promotes equity and inclusion.
Improves collaboration and engagement.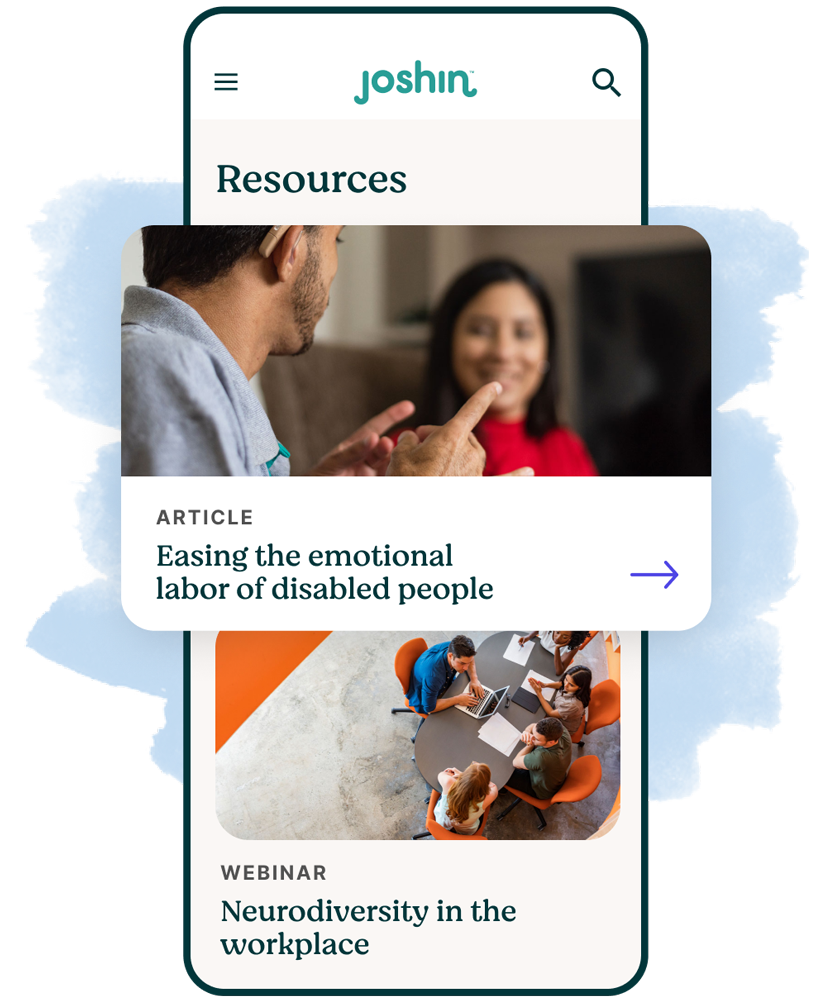 Specialized Care
Employees get direct access to our network of experienced and screened caregivers and therapists to make finding, scheduling, and paying for care seamless and stress-free.
Access the Joshin platform from both web and mobile.
Post jobs, find, interview, and schedule in-home caregivers.
Book therapist support, from music therapy to speech and occupational therapy.
+ Add-on Subsidized Care Hours: Set specified hours to be used by employees throughout the year – only pay for what is used. We handle balance tracking and benefit management automatically in-app.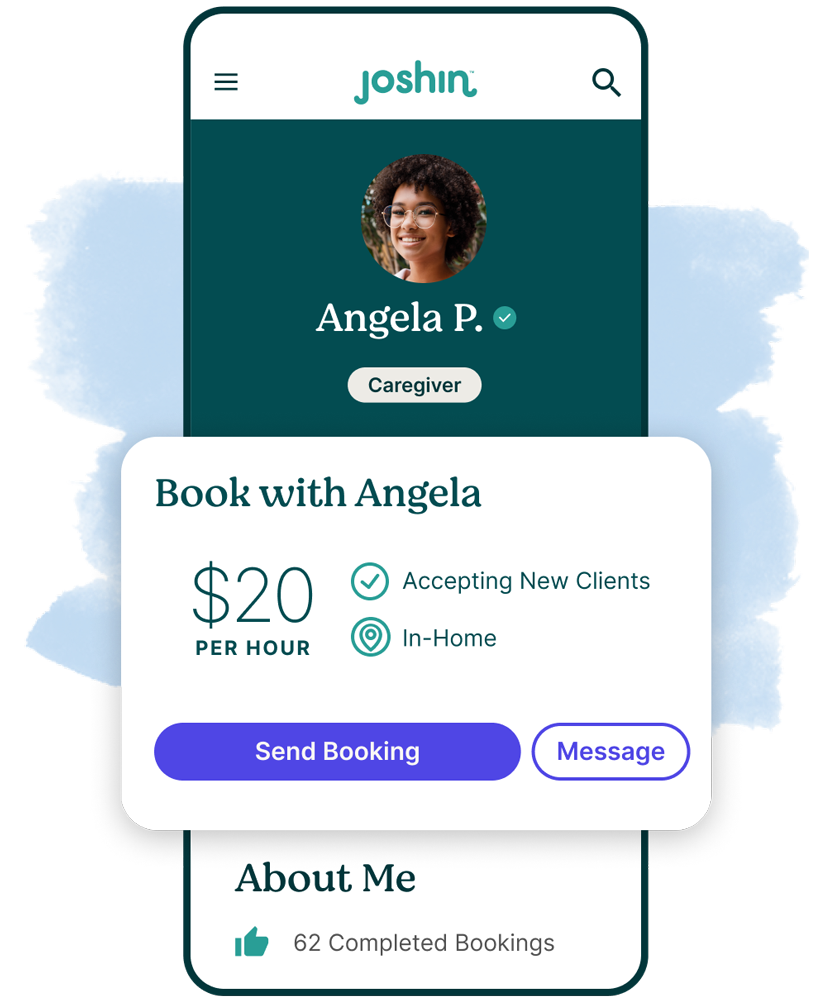 We have a process for accommodations, but without knowing what to request, I haven't been able to use it. I'm so happy that Joshin can support me.
Joshin Member
It's been amazing help for my family! Our son has Down syndrome and autism, and it's been very challenging to find the right caregivers. With Joshin, we've connected with 3 incredible caregivers. I can't say enough about the quality of the caregivers and how easy scheduling & payment is through the app.
Marketing Manager, Minneapolis
My son is 16 and has Cerebral palsy. When he turned 13, we no longer qualified for care reimbursement. Since my company added Joshin as a benefit, I can hire qualified caregivers for my teenage son and get reimbursed, saving me time and money. There's been an unmet need for tailored care for a long time. It was just invisible. I love that Joshin is bringing it out into the open!
Sales Lead, California
A benefit for your company, too.
Improve Health & Wellbeing
Giving every employee an equal opportunity at success and career mobility not only increases productivity, but helps you attract and retain talent.
Grow Your Bottom Line
People with disabilities represent the third largest economic power, and connecting with their wants and needs is good for business.
Unlock the Power of Inclusion
Diversity brings more ideas and perspectives to the table, creating a more creative, innovative, and productive workplace for everyone.
Get Anonymized Benchmark Data
Knowing your employees' needs helps you make smarter and stronger decisions on what to offer them.
Request a demo.
Let's partner together to create the most inclusive workplace in the country. We can flex to meet your budget, goals, and needs through seamless implementation, regular check-ins, and reporting on utilization and impact data.