The Power of Self-Disclosure: How to Promote and Support It
Self-disclosing neurodivergence or disability in the workplace can empower employees and build understanding, but it requires a level of vulnerability and safety many workplaces struggle to provide. Research shows that only 3.2% of employees disclose disabilities despite nearly 30% having them.
In this webinar, a panel of experts with lived and professional experience will draw upon personal perspectives and share stories about self-disclosure. We'll explore tested strategies aimed at encouraging self-disclosure in the workplace, and we'll provide valuable tools and resources to better evaluate where your company stands in supporting employees disclosing safely. Discover why self-disclosure matters for your workforce and its positive impact on your entire business.
Our panel includes:
Tas Kronby (they/he), Disabled, Autistic, Trans Queer Writer
Re Peterson (they/them), Quality and Compliance Specialist, Spring Health
This webinar is moderated by Joshin's Director of Client Success, Connie Rust. Captions will be provided, and a recording with a transcript will be available for those registered but unable to attend.
---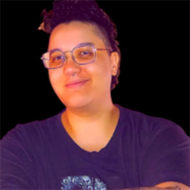 Meet Your Presenter
Tas Kronby
Disabled, Autistic, Trans Queer Writer | They/He
Tas is a disabled, autistic, trans, queer author. Tas studied English Literature with a focus on creative writing. Tas is pro-self-disclosure in the workplace and education regarding neurodivergence and disability. They have acquired many tools over the years that assist them to self-disclose without anxiety or fear of societal perception. In their spare time, they moderate a Discord community for writers and act as their accessibility support contact. When they are not writing you will find them binging horror films and critiquing them (endlessly).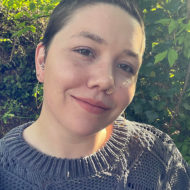 Meet Your Presenter
Re Peterson
Quality and Compliance Specialist, Spring Health | They/Them
Re Peterson is a clinical quality administrator in the mental health field. They work as part of a team comprising of licensed clinicians and fellow administrators to support their company's provider network and assure quality of care for all patients. Re lives with a rare, non-apparent disability (trigeminal neuralgia) and exists on the neurodivergent spectrum. Diagnosed as a teenager, they have been navigating the world of chronic illness and disability in the decade + since. Re has had both positive and negative experiences with self-disclosure. Although the negative experiences have been disheartening, they have only strengthened Re's resolution toward finding their right spaces in a world that is tailored toward the able-bodied. When Re is not engaging in advocacy for themselves and others, you can find them reading, hiking, loving on their pets, and making art (in various mediums!)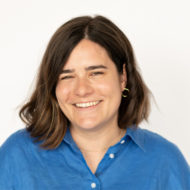 Meet Your Presenter
Connie Rust
Director of Client Success, Joshin | She/Her
Connie serves as the Director of Client Success at Joshin, where her extensive background in HR and benefits consulting plays a pivotal role. She acts as the primary point of contact for our ever-expanding partnerships across the various departments supported by Joshin. Connie has an MBA and an MSW, and she brings experience from both macro and clinical settings, where she has provided support to individuals with disabilities and neurodivergent conditions. Her personal experience with epilepsy has informed her perspective, and she now openly shares this aspect of her life in professional and personal conversations. Beyond work hours, Connie enjoys exploring new coffee shops and seeing new movies. She is particularly passionate about advocating for disability representation film.