Neurodivergence and Executive Functioning in the Workplace
Over 1-in-7 employees in the workplace are neurodivergent, and many need ongoing support with executive functioning skills in their work environments and daily life to succeed and thrive. Executive functioning can include planning support, time management, organization, and executing goals.
During this live webinar, we'll explore how neurodivergent people navigate executive functioning in the workplace and everyday life. With our panel of individuals with lived and professional experience, we'll discuss how providing workplace support for executive functioning is critical to opening up success opportunities and creating safe, inclusive spaces for personal and professional growth.
Our panel includes: Mesha Allen, Joshin Work Integration Coach; Stefanie Porter, Omnichannel Ops Analyst at Best Buy; and Amanda Cox, Global Clinical Recruiter & SpringAble ERG Co-Lead at Spring Health.
This webinar is hosted by Joshin's co-founder and COO Melanie Fountaine. Captions will be provided, and a recording with transcript will be available for those registered but unable to attend.
---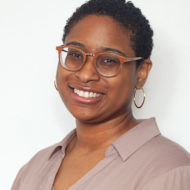 Meet Your Presenter
Mesha Allen
Work Integration Coach, Joshin
Mesha Allen graduated with a Bachelor of Arts (B.A.) in Contemporary Arts in 2018 is currently a Joshin coach. Mesha has experience with peer support, advocacy, and wellness coaching as a Fibro Youth Advocate Coordinator with the Fibromyalgia Care Society of America, Inc. She has also worked with the Mental Health Association in New Jersey as a Co-Facilitator of Peer Support Groups and Crisis Counselor for survivors of Hurricane Ida. She also worked as a Support Coordinator with Amazing Strides, an agency that works with people with disabilities to find resources and support for the goals they want to achieve. Her lived experiences with fibromyalgia, myofascial pain syndrome, adenomyosis, depression, anxiety, and inattentive ADHD, and insomnia drive her to do the work she does today. 
Mesha is enrolled in a wellness coach certification training program through Legacy Holistic Health Institute. Soon, she'll sit for the National Board Certified – Health and Wellness Coach (NBC-HWC) and the International Coaching Federation's (ICF) Professional Certified Coach (PCC) exams.
Mesha facilitates all connections using the Healing Justice framework and guides clients with a well-rounded approach to achieve their goals. She deeply values the Peer model and finds the most transformative guidance from people who have lived with the same or similar challenges. Community care is the plan: empathy and kindness for each other brings us closer, and radically allows us to uplift and heal with each other.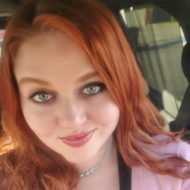 Meet Your Presenter
Stefanie Porter
Omni-Channel Ops Analyst, Best Buy
Stefanie has been an Omni-Channel Operations Services Analyst at Best Buy since 2008, with a short break in 2011. Joshin's partnership with Best Buy has brought relief and clarity for Stefanie as someone who lives with ADHD, OCD, and Anxiety. Stefanie's diagnosis journey began as she realized historical patterns attributed to ADHD.
Aside from her own neurodivergence, Stefanie's also connected with a family member who recently discovered he has autism, and a son with sensory issues. Joshin has been a space to discover better ways of supporting them. Stefanie's Advocate has met to discuss concerns and needs, pairing Stefanie with compatible coaches to support the family overall. 
Stefanie reportedly enjoys working in particular with a coach who has lived experience with ADHD and understands the struggle concerning executive dysfunction, time, and my overall frustrations. Stefanie continues to work with a coach who is equipped to help support a family member,  in the school setting, supporting my son through his IEP in preschool.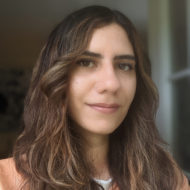 Meet Your Presenter
Amanda Cox
Global Clinical Recruiter and co-leads the SpringAble (ERG), Spring Health
Amanda Cox is a Global Clinical Recruiter at Spring Health and co-leads the SpringAble (ERG). As a member of the SpringAble leadership team since its initiation, she helped rebrand the formerly wellness-focused ERG to encompass seen & unseen disabilities. 
Amanda is passionate about the inclusion of neurodiversity in the workplace and supports the recruitment and engagement of neurodivergent talent. On a day-to-day basis, she helps her husband manage ADHD and the strengths/challenges that come with neurodivergence. Outside of work, she enjoys creating and cooking new recipes, traveling, hiking, and volunteering with local animal welfare societies.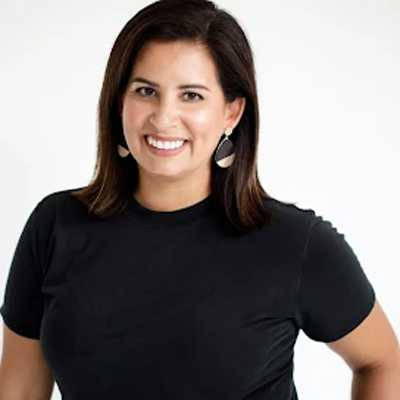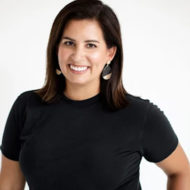 Meet Your Presenter
Melanie Fountaine
Co-Founder & COO, Joshin
Melanie Fountaine is the co-founder and COO at Joshin. Through her own adult diagnosis journey, Melanie is passionate about disability and neurodivergence being included in the conversation of diversity and inclusion in the workplace.