Create a workplace where everyone belongs.
We guide and support companies, employees, and their families in all aspects of disability and neurodivergence through specialized care, virtual coaching, and disability education.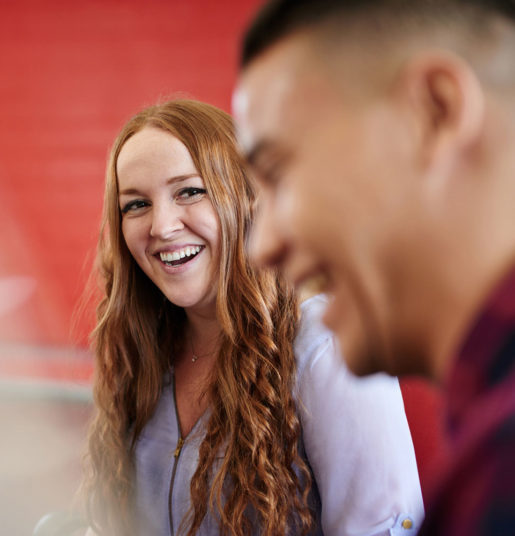 Joshin is a comprehensive support system for disability and neurodivergence.
Every company in our care is matched with a team of Advocates, providing personal guidance through all aspects of the journey.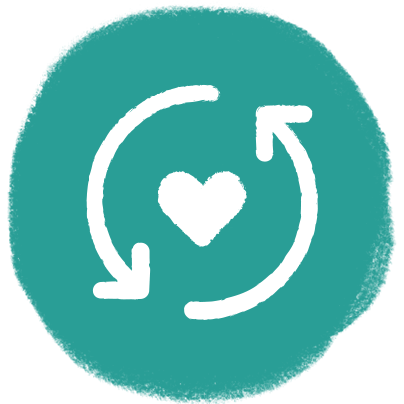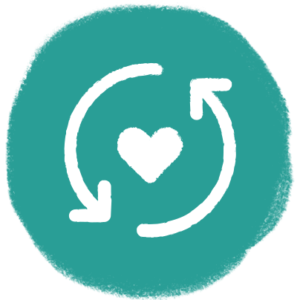 Empowering employees and their families to make informed care decisions and access the resources they need.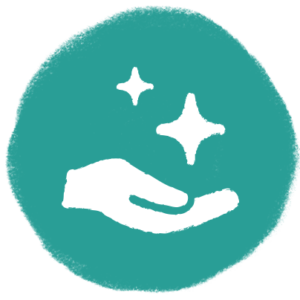 Transforming leaders and their teams into allies by uncovering unmet needs and tailoring educational support.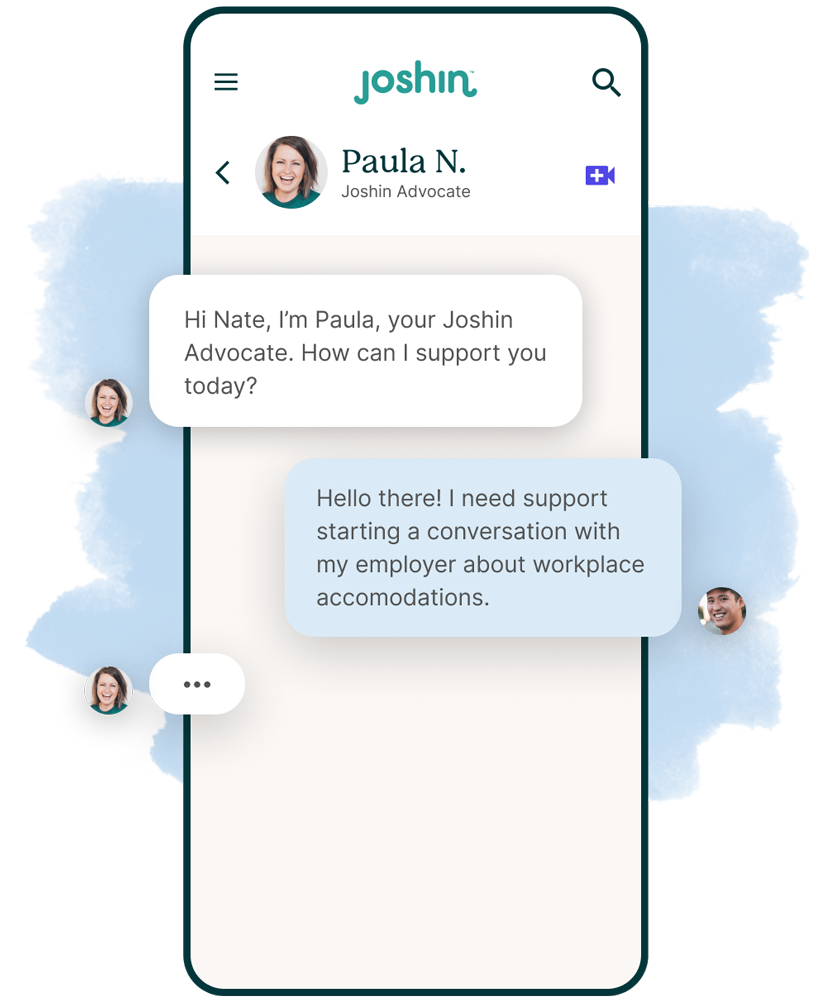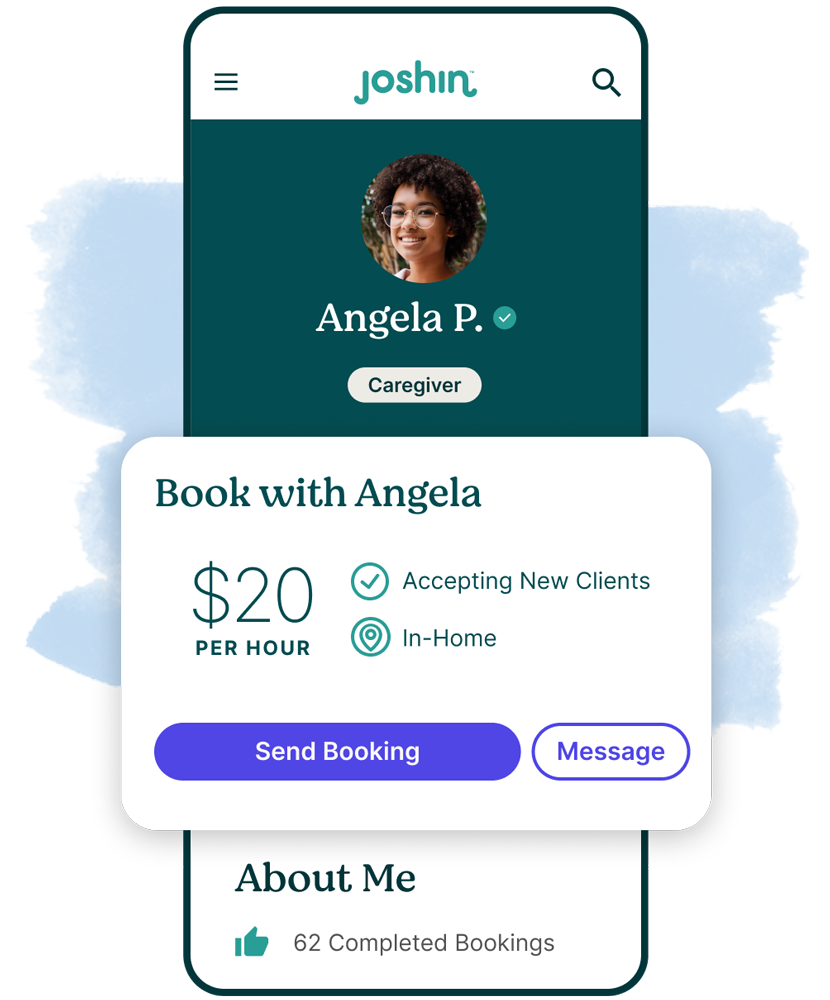 Support your entire organization.
Personal Guidance
Find dedicated expertise, care planning, and tactical support from our team of Advocates.
Specialized Care
Access a premier network of screened and experienced caregivers and therapists.
Virtual Coaching
Connect one-on-one in virtual sessions with specialists on career, inclusion, and life.
Disability Education
Change your organization's culture through resources, webinars, and workshops.
Disability impacts your workplace more than you think.
30%+
of employees are connected to neurodivergence or disability.
62%
of disabled employees have a non-visible disability.
97%
of employees with disabilities don't feel comfortable disclosing to employers.
100%
of employees could become disabled at any moment.
With a new diagnosis, I was looking for 1:1 coaching to support navigating workplace relationships and communications. Joshin provides more guidance on disabilities than I've been able to find elsewhere. It's been a really positive experience, and I feel cared for.
— Stephen, California
Most employee care benefits packages leave out disability from the equation. This comes at a huge cost to both talent and the company.
— HR Director, St. Paul
It's been an amazing help for my family! Our son has Down syndrome and autism, and it's been very challenging to find the right caregivers. With Joshin, we've connected with 3 incredible caregivers. I can't say enough about the quality of the caregivers and how easy scheduling & payment is through the app.
— Sara, Minneapolis
Discover how Joshin helps every person thrive.
Explore our members' stories.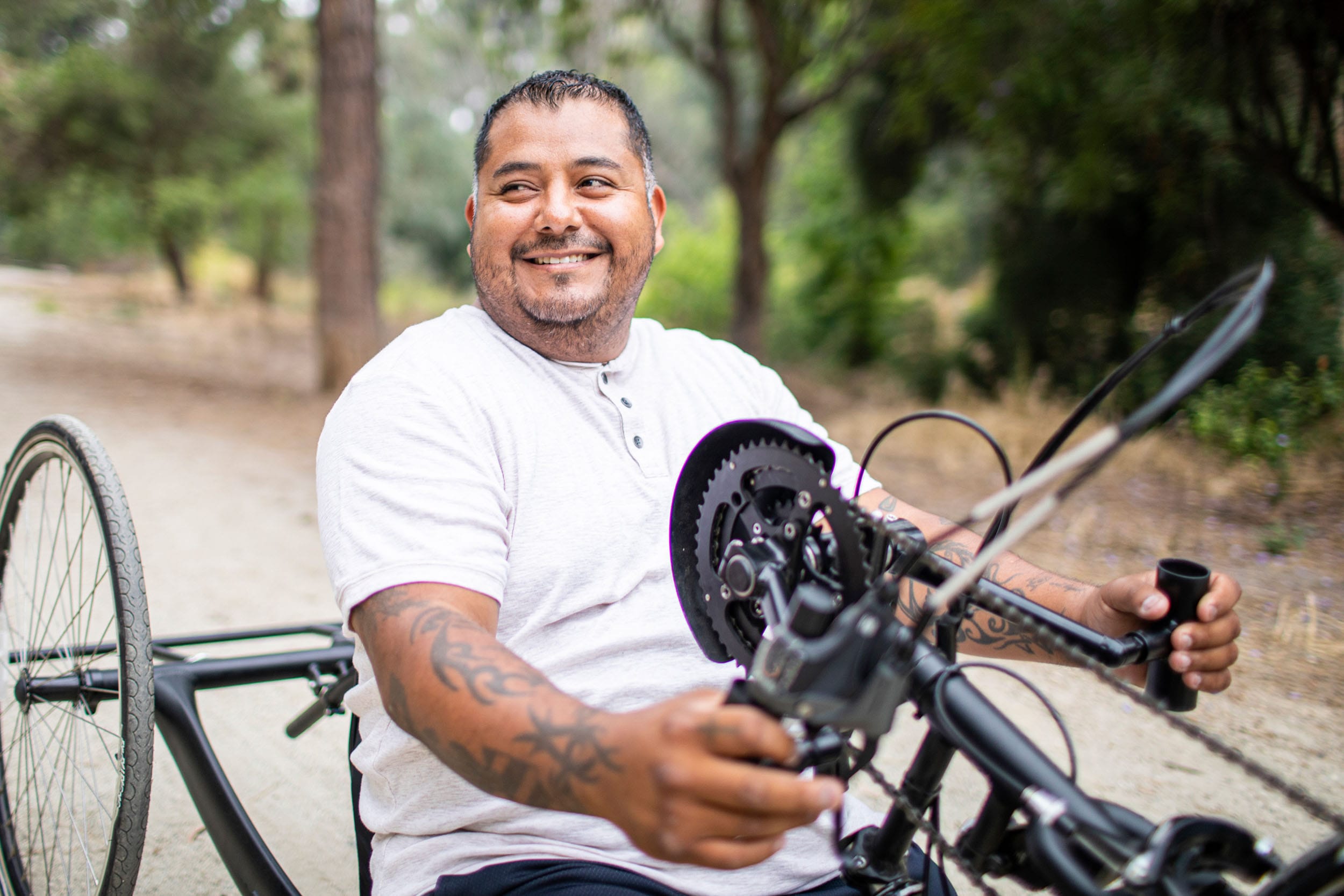 Guided Support
Susan is the primary caregiver for a daughter with sensory processing needs and an aging mother.

Susan's Advocate, Connie, arranged meal delivery through Medicare and weekly in-home caregivers for her mom, and connected her daughter with a behavioral specialist.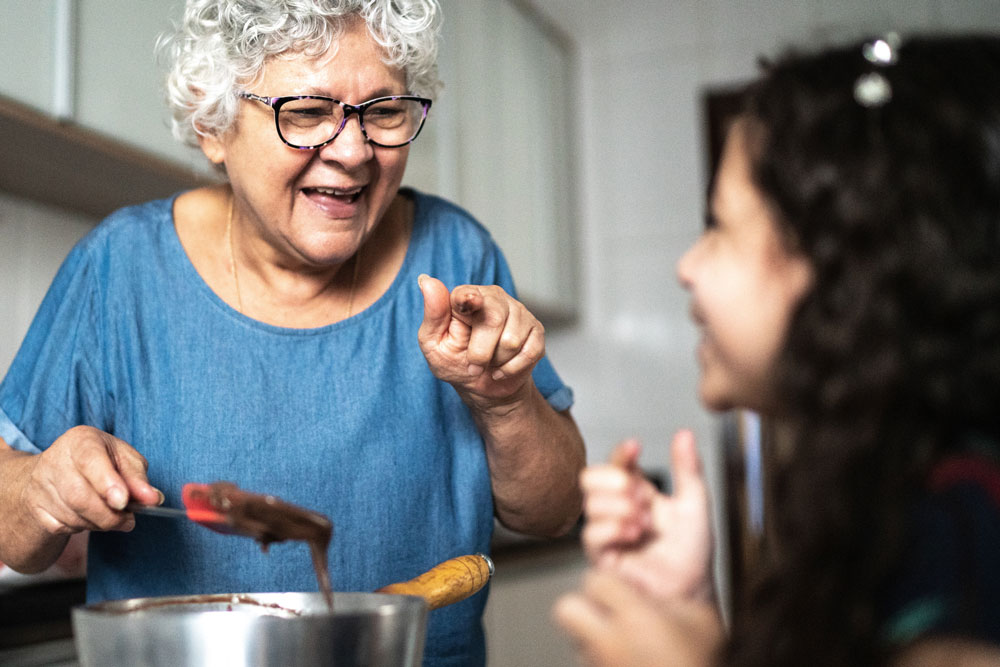 Quality Care
Aaron and Christine need after-school support for their three children — including a 13-year-old daughter with cerebral palsy.

Through our provider network, they connected with Hannah, an OT grad student, who was able to provide in-home care for all three children at once.

1:1 Sessions
Blake is a 25-year-old autistic man, who recently moved out on his own.

Through Joshin, Blake connected with Jake, to coach him on independent living skills — from meal planning and grocery lists to budgeting and paying bills.

Learn to Grow
Shevawn is a leader at a Fortune 500 company, and wanted to support Stephen, a neurodivergent employee on her team.

After attending two webinars and a workshop with her team, they're having better conversations and reimagining the way they work to create space for different ways of thinking.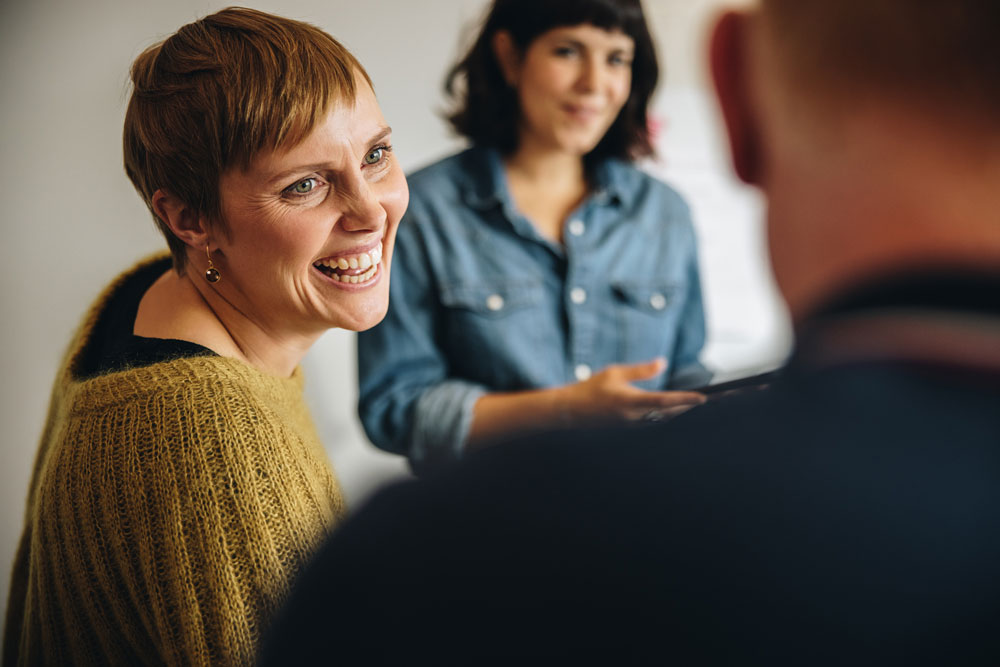 How can Joshin support your employees?
We can flex to meet your budget, goals, and needs through seamless implementation, regular check-ins, and reporting on utilization and impact data.
For Employers
Flexible benefits for every employee.
Work with Us
Flexible work. Fit for your life.